New water level tools are now online and we want to hear from you! Try out our new:
Send your feedback about our new tools to chsinfo@dfo-mpo.gc.ca.
Please note: this site is under development and will be rolled out to tides.gc.ca this summer, do not bookmark this page.
Feature
The complete publication of the 2021 Canadian Tide and Current Tables are now available to download for free.
Access the new CHS NONNA-10 for an improved, more accessible way to see beneath the surface.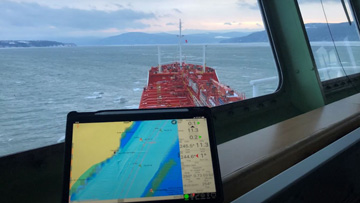 Access S-100 subscription service with S-102 Bathymetric Surfaces and S-111 Surface Currents.